Carfax® FAQ | Mercedes, TX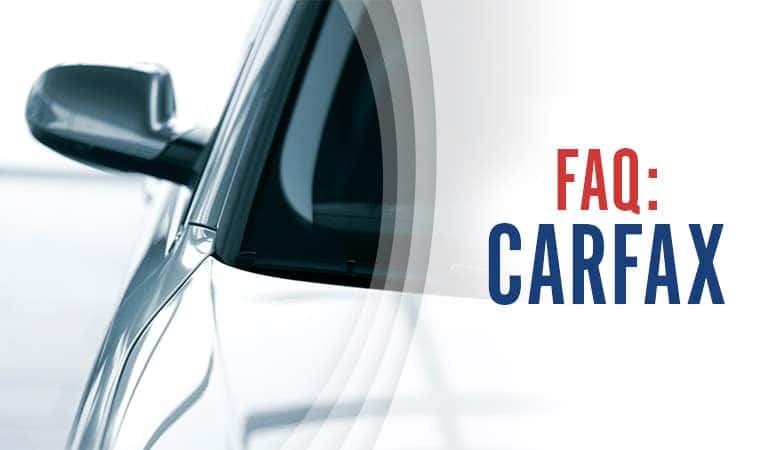 When buying a used car in Mercedes, Texas, one of the best resources at your disposal is the Carfax® Vehicle History Report™. You can always get a Carfax® report for any vehicle being sold at Bert Ogden Auto Outlet.
Below are some frequently asked questions (and answers) regarding the Carfax® report generated for the used car, truck, or SUV you are considering purchasing:
What Does A Carfax® Report Contain?
Carfax® reports are exhaustive in the data they contain. A full report will include the number of past owners, lien and repossession history, odometer readings, repair history, any accidents (as reported by insurance companies, police departments, and DMVs), how the vehicle was used (fleet, business vehicle, rental, etc.), manufacturer recalls and buybacks, emission inspection statuses, and whether the vehicle has been salvaged or junked.
Can I Trust This Data?
Carfax® is diligent about collecting data on vehicles. You can trust the information contained in the report, as Carfax® relies on a comprehensive suite of sources for its information. These sources include car dealerships, import/export companies, state inspection stations, fire departments, police departments, motor vehicle agencies (U.S. and Canadian), manufacturers, service and maintenance facilities, automotive recyclers, rental/fleet vehicle companies, extended warranty companies, insurance companies, collision repair facilities, and auto auctions and salvage auctions. The data-gathering team has more than 15 billion records with roughly 3.5 million gathered each day.
Is It Free?
Carfax® Vehicle History Reports™ do cost money, but we highly recommend them when buying used. If you are pretty sure you are going to buy a specific car, you can purchase one Carfax® report for $39.99, but if you will be considering multiple cars, you can spend $59.99 for five reports over 60 days. If you will be considering more than five used vehicles, you can get unlimited reports for 60 days for just $69.99.
---
Ready for a new ride? Check out the used inventory at Bert Ogden Auto Outlet in Mercedes, Texas.