Get a Luxury Feel in Your Used Car | Mercedes, TX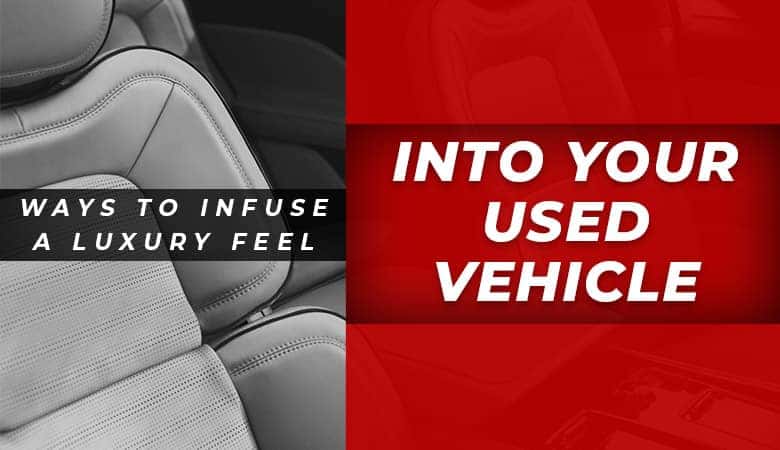 Driving a used car is a wise decision in any economy, but especially in today's world. If you are a savvy spender and need a new set of wheels, consider going the used route at Bert Ogden Auto Outlet in Mercedes, Texas.
However, living in a place like Mercedes, Texas — a town that reminds you of a luxury car brand — can leave you wanting to drive something a little more luxurious. Thankfully buying used from Bert Ogden Auto Outlet doesn't mean you have to miss out on that luxury feeling. Here are a few ways to infuse a luxury feel into your used car:
Buy Used Luxury
Used vehicles are significantly cheaper than their new counterparts. The easiest way to get a dose of luxury is to buy a used vehicle from a luxury brand, which is much more affordable than buying new. Whether it's a Lexus, BMW, Audi, or, yes, even a Mercedes, you can be sure to find affordable luxury when buying used.
Make Some Easy Upgrades
There are plenty of luxury accessories on the market that can truly enhance the elegance of your daily driver. Think about getting a leather steering wheel cover, replace the floor mats with something more elegant, and install some higher-performance wheels with some eye-catching rims.
Enhance Safety
A hallmark of many new vehicles is their advanced driver-assist active safety technologies. But why pay new car prices when you can add such safety technologies aftermarket? For example, you can get features like a backup camera, collision-warning system, or blind spot monitor added to your used car instead of splurging on a new vehicle.
Maintain the Exterior and Interior
Treat your used car the same way you would a new luxury model. That means regularly detailing the interior and washing the exterior. A regular wax job can go a long way in upping its appearance on the outside.
---
Get a closer look at our inventory of pre-owned and certified pre-owned vehicles from a range of brands and models at Bert Ogden Auto Outlet in Mercedes, Texas.