Here's How You Can Add to Your Car's Value | Mercedes, TX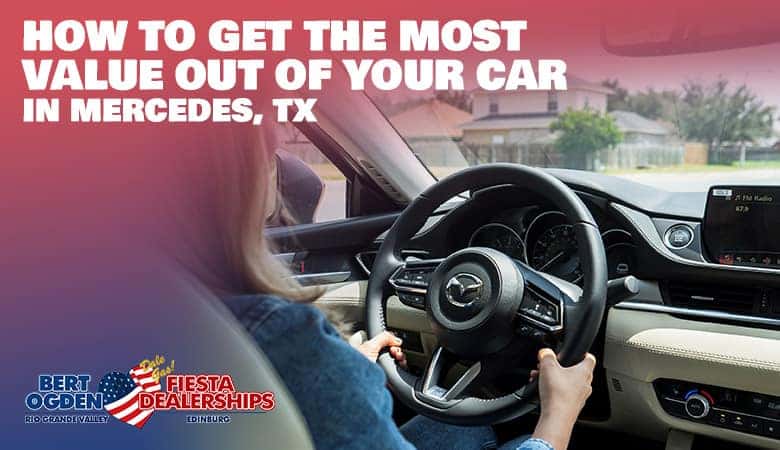 Let's face it: Cars are expensive. But by spending a little money now on routine maintenance and upkeep, you can expect yours to run more smoothly and efficiently for much longer than it would otherwise. And, if you take really good care of it, you can expect to recoup much of the cost of such maintenance and upkeep through a higher resale value.
Here are some simple investments you can make to help ensure your vehicle runs longer and sells for more:
Routine Maintenance
First and foremost, you want to stay on top of all routine maintenance, as spelled out in your owner's manual. This includes things like oil changes, tire rotations, spark plug replacements, air filter installation, and brake maintenance. Doing these regular service items will help ensure your vehicle doesn't develop dangerous and expensive-to-repair issues down the line.
In other words, spend a little now to avoid spending a lot more later.
Plus, when you take your vehicle in for regular service, the technician can perform a thorough multipoint inspection to help identify any issues now before they develop into something more costly to repair.
Car Washes
Protect the exterior paint and prevent rust buildup on the underbody by getting regular car washes. Waxes and interior detailing help heighten the level of longevity you bring to the vehicle, too.
Preemptive Parts Replacement
Only use certified OEM parts when doing maintenance on your vehicle for the best fit, and stay on top of parts replacement before it's too late. For example, replace those bald tires now rather than risk spinning out and needing to replace them plus paying to repair your wrecked vehicle.
When it is time to say goodbye to your current daily driver in favor of a replacement, keep Bert Ogden Auto Outlet in Mercedes, Texas, in mind. We have a vast inventory of high-quality used cars, trucks, and SUVs on our lot.