Understanding The Difference Between Xenon And LED Headlights | Mercedes, TX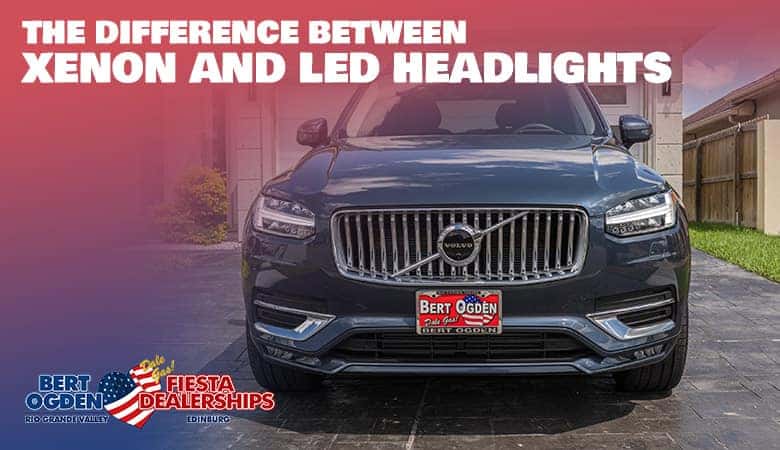 Once upon a time, most vehicles were sold with standard halogen headlights. Over the last couple of decades, however, xenon headlights and LED headlights have begun appearing more often. What are these headlight alternatives, and which is the better option?
LED Headlights
LED headlights are prized for their great efficiency and affordability.
LEDs last significantly longer than halogens and even xenon headlights. Despite that, they are the most affordable headlight type for automakers to manufacture, and those savings are passed along to the customer. Keep in mind that they will eventually grow dimmer over time and then burn out.
Automotive designers also like LEDs because their small size makes it possible to design unique headlight shapes for their vehicles.
LEDs are known for the bright white light.
Xenon Headlights
Xenon headlights first began appearing in luxury vehicles, famous for their cool blue light. While they are more efficient than halogens, they aren't as efficient as LEDs and are more expensive to manufacture.
On top of that, xenon headlights are infamous for being too bright at night, leading drivers of other vehicles to think that the xenon headlights are brights. Because of this, automakers have begun to design the headlights so that they won't point at drivers in oncoming vehicles.
So Which Headlight Is Better?
Headlights are probably not your top deciding factor when shopping for a used vehicle at Bert Ogden Auto Outlet in Mercedes, Texas. But if you are stuck between two vehicles and can't make up your mind — and one has LEDs and one xenons — go for the LED model. The lights are more efficient and will last longer. Plus, they tend to get higher safety ratings in crash testing with the Insurance Institute for Highway Safety, a third-party organization that ranks vehicle safety for all new models.
Check out the lineup of pre-owned models at Bert Ogden Auto Outlet in Mercedes, Texas.