Why Buy a Used Chevrolet Silverado 1500 | Mercedes, TX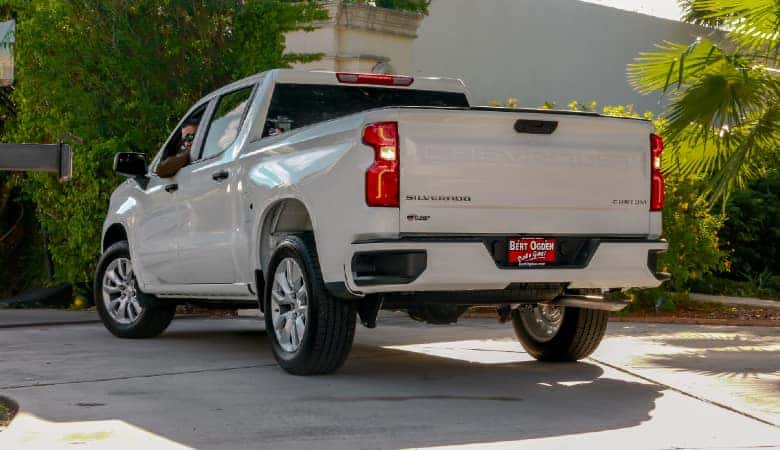 You need a lot out of your pickup truck, but you might not want to pay full price for a brand-new one. If you want a model that's capable of strong hauling and towing without breaking the bank, consider buying a used Chevrolet Silverado 1500 from Bert Ogden Auto Outlet. Here are some other reasons.
Reliability
Chevrolet Silverado trucks are the longest-lasting and most reliable pickup trucks on American roadways — according to J.D. Power's annual dependability awards and three decades of official vehicle registration data.
Why do Silverados last so long? Because they are built with durable, high-quality materials. When you buy a used Chevy Silverado, you can feel confident that it's a wise investment that will last you for years to come without needing frequent repairs.
Price
New vehicles are expensive, especially pickup trucks. They take a major depreciation hit the moment they are driven off the dealer lot. If you don't want to make that kind of financial investment in a new truck, opting for a used Silverado is the wiser route. You won't take a huge depreciation hit when you drive one off the lot at Bert Ogden Auto outlet — its depreciation is already factored into its low price tag.
You'll also save money on insurance costs because used vehicles are cheaper to insure.
Options
Because the Chevrolet Silverado 1500 is one of the most popular vehicles in America, we have a lot of used Silverados to choose from. That means you can find the Chevy Silverado 1500 in the right color, with the right features and accessories, at the right trim level, and with the right package for your needs.
If there is a feature you liked about older Silverados that have been discontinued, buying used is the only way to get that feature in your favorite pickup.
Because Chevrolet Silverado 1500 trucks are always in high demand, you can sell your Silverado when you no longer need it or want to upgrade to a newer model.
---
We have a wide range of used Chevy Silverados available at Bert Ogden Auto Outlet. If you are in the market for a pickup truck, we highly recommend test driving a used Chevrolet Silverado 1500.