Why Buy a Used Dodge | Mercedes, TX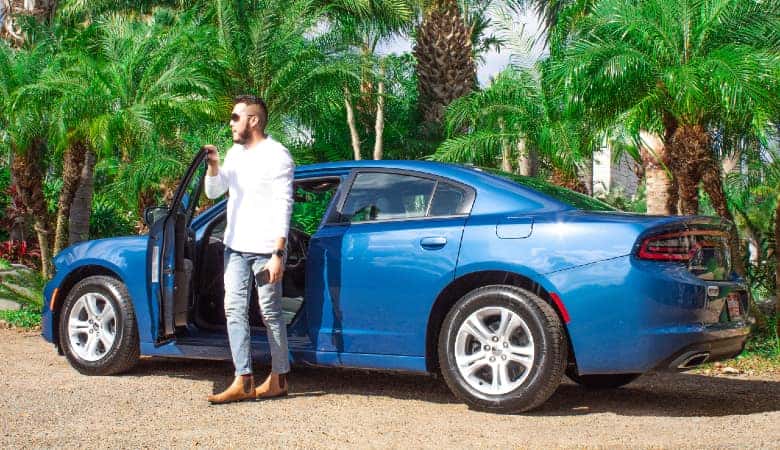 Dodge has long been known for manufacturing performance-oriented cars and SUVs with high reliability and advanced technology. That makes a Dodge vehicle a great choice when buying used at Bert Ogden Auto Outlet in Mercedes, TX. Here are a few reasons to consider buying a used Dodge like the Dart or Journey:
The Savings
When new Dodge vehicles are sold, they immediately lose a significant amount of value due to depreciation. You avoid such a depreciation hit when you buy used, making them a much better investment. And because used Dodge vehicles have had at least one previous owner, they are offered at a significantly lower price, meaning a lower down payment and lower monthly payments. Finally, used Dodge vehicles are much cheaper to insure than new Dodge models, resulting in lower monthly insurance premiums.
Great Features
Dodge vehicles are known for their premium interiors and advanced technologies. That means even older Dodge models have interior materials that will have stood the test of time and advanced safety and entertainment technologies that are still relevant today. Where this matters most is in safety tech; you will find that even used Dodge models offer a wide range of driver-assist features and scored highly in government crash testing.
Fantastic Performance
Dodge is known as a performance brand with a wide range of engines that get the job done. These engines have won multiple awards and could cost you quite a bit when buying new. But because you are buying used, you get access to their highly reliable, highly powerful engine options at a much smaller price point.
The Options
When buying new, you are limited to Dodge models that the automaker currently offers. But when buying used, you have access to now discontinued models and features. This greatly widens your set of options when shopping for your Dodge.
---
Visit Bert Ogden Auto Outlet to check out our inventory of pre-owned Dodge vehicles.