Why Buy a Used GMC | Mercedes, TX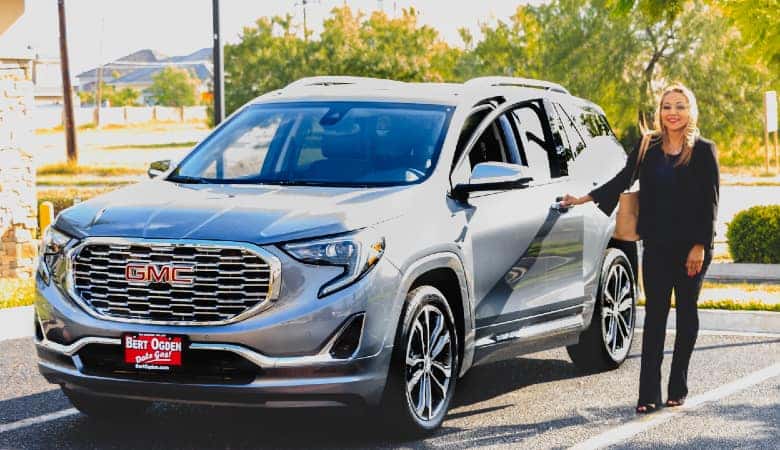 Drivers on a budget or who are saving their money for other investments often look to used vehicles at Bert Ogden Mercedes Auto Outlet for quality used vehicles. Some of our highest-quality used trucks and SUVs come from GMC. Here are a few reasons to buy a used GMC.
You'll Save a Lot of Money
GMC trucks and SUVs are considered premium — more luxurious than the trucks and SUVs offered by automakers like Ford, Chevy, Nissan, Ram, Honda, and Toyota. But, you can actually spend less on a GMC truck than you would a new F-150 or Silverado by buying it used because the GMC truck or SUV will have already undergone its major depreciation before arriving on our lot for sale. That means a reduced down payment and smaller monthly payments. Because the GMC models are used, it also typically means lower insurance premiums each month.
You Can Get the Features You Want
When buying new, you might be on a strict budget, meaning you have to go with the smallest SUV or truck that GMC offers and the lowest trim level. But when you buy used, you get more bang for your buck, so you are likely to be able to afford a larger model or a higher trim level, which means better safety technology, more luxurious design, and more interior comfort and convenience features.
You Can Go CPO for the Assurance
If you are wary of buying used, consider Bert Ogden Mercedes Auto Outlet's certified pre-owned program. Our dealership's CPO program includes a thorough multipoint vehicle inspection led by a trained technician. All models that qualify for our CPO program feature a 12-month or 12,000-mile warranty for electrical and mechanical repairs plus an extended powertrain coverage until they hit six years or 100,000 miles.
---
Check out our lineup of pre-owned and CPO GMC models at Bert Ogden Auto Outlet in Mercedes, TX.