Why Buy a Used Mazda | Mercedes, TX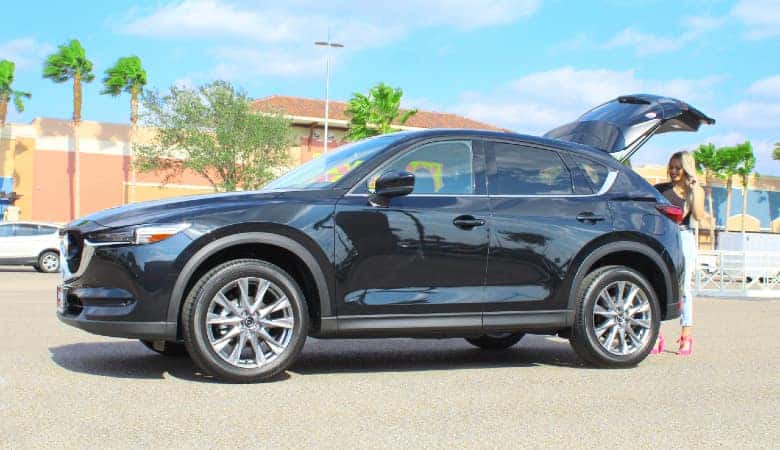 Mazda is known for building quality vehicles that last for decades. That makes Mazda cars and SUVs an appealing option for those searching for a used vehicle as their next daily driver. Bert Ogden Auto Outlet in Mercedes, TX offers a number of high-quality, affordable used Mazda models. Here are a few reasons to consider purchasing:
Safety
Mazda is a leader in vehicle safety — and has been for decades. That means, even when looking at older model year Mazda vehicles, you will find an abundance of advanced safety technologies and typically some safety awards. In fact, Mazda models continue to dominate in testing with the National Highway Traffic Safety Administration and the Insurance Institute for Highway Safety.
Price
Mazda is known for its abundance of economy options, all of which make great used cars. Some of the lowest-priced used Mazda vehicles include the now discontinued Mazda2, the Mazda3 sedan or hatchback, the compact Mazda CX-3 crossover, and the stylish Mazda MX-5 Miata. The Miata is especially enticing as a sporty convertible model with lots of power and its fun-to-drive personality — but at a much lower price point than convertibles from luxury automakers.
Engine Technology
Mazda is an industry leader with its SKYACTIV® TECHNOLOGY. Its engines are known for their reliability over several years, meaning used Mazda models are less likely than others to require expensive engine work shortly after purchasing.
Style and Interior
Mazda is famous for its KODO: Soul of Motion design language. This design language has made its models stand out on roadways because of their elegance and sportiness, despite being priced at the mass market rate. That means, when shopping used, you can still get something stylish and luxurious at an affordable price. Similarly, Mazda interiors are known for their high quality, which carries over to used models.
---
Visit Bert Ogden Auto Outlet to get a closer look at our inventory of used Mazda models.