Why Buy a Used Subaru | Mercedes, TX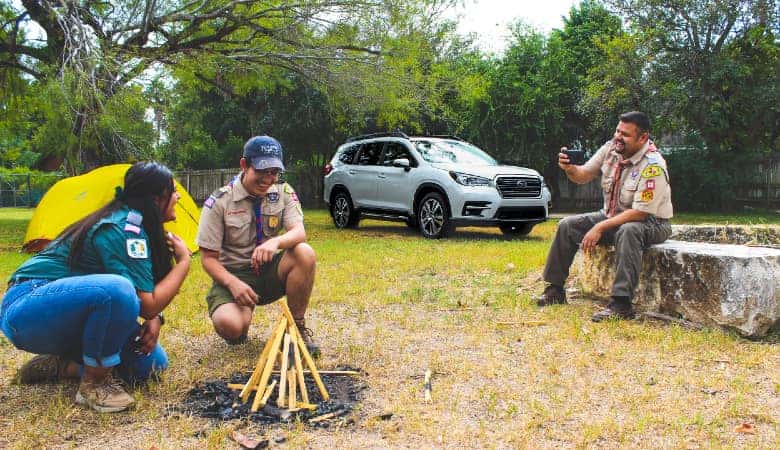 Subaru vehicles are among the most reliable on the road today. Whether you are in need of a car or an SUV, Subaru has a wide selection of models — all of which are great new, but also offer great value, performance, and affordability when purchased used at Bert Ogden Auto Outlet. Here are a few reasons you should consider buying a used Subaru.
Reliability
According to Car Talk, used Subaru models only have a 2 percent chance of experiencing a major problem. That means 98 percent of the time when buying a used Subaru model, it's smooth sailing. Subaru has a reputation for long-term reliability, after all. For example, the Subaru Impreza is the longest-lasting vehicle in its class with 97 percent of the Impreza cars sold in the last 10 years still on the road. It's a similar story for the Subaru Outback, which has been the best-selling all-wheel drive vehicle in its class for 10 years straight; 98 percent of Outback models sold in the last 10 years are still running great on roadways today.
Variety
Subaru has a great lineup of current models, including the new Ascent, the stylish Crosstrek, and the formidable Forester. But it's also said goodbye to some classic models that you can only purchase used. Enthusiasts who love the unique Subaru Baja or short-lived Subaru Tribeca can get their hands on these models by shopping used.
All-Wheel Drive
Subaru's symmetrical all-wheel drive is lauded as the best in the business and has been for years. Go back several model years, and you will still find this industry-leading all-wheel drive system on Subaru models, offering ideal traction in all-weather scenarios.
Price
Subaru models are a great value but can be a little pricey when sold new. If you want to save money and still get high quality from your vehicle, consider a used Subaru.
---
Check out our selection of used Subaru models at Bert Ogden Auto Outlet.