Why Buy a Used Toyota | Mercedes, TX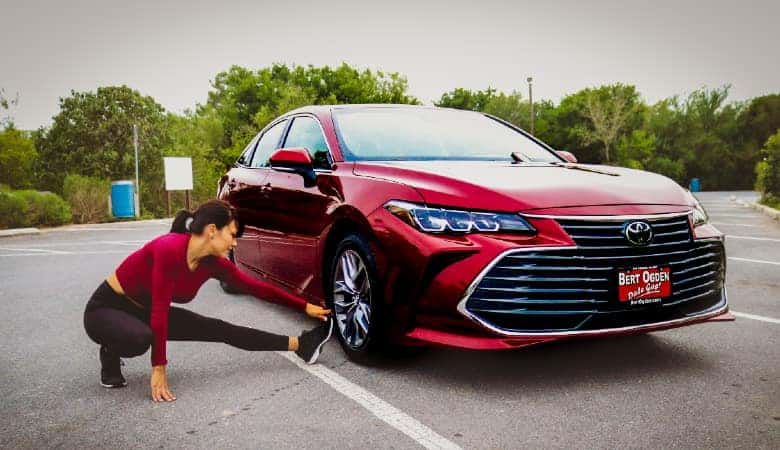 Are you looking for a reliable daily driver but want to be budget-conscious? Consider purchasing a used Toyota car, truck, or SUV from Bert Ogden Auto Outlet in Mercedes, TX. There are numerous benefits to buying a used Toyota; here are just a few.
Financial Savings
New Toyota models can be expensive due to their high-quality design, innovative technology, and efficient engines. By purchasing a used Toyota, you will save a considerable amount of money on your down payment and monthly payments. Used cars are priced lower because they are sold with miles on the odometer and a history with previous drivers.
They are also wise investments because they do not take a major depreciation hit when you drive a used Toyota off the lot. Drivers of new Toyota models instantly lose a large chunk of the vehicle's value when they leave the dealership due to depreciation, but used cars do not dramatically drop in value as soon as you purchase them.
Insuring a used Toyota is more affordable than insuring a new one. That means, in addition to your lower monthly car payments (if you don't buy the used Toyota outright), you will have lower monthly insurance premiums.
Reliability
Time and time again, Toyota emerges as the top contender in Consumer Reports' yearly Auto Reliability Survey, with more models than all or most other automakers taking first place for long-term dependability in their segments. Dependability should be a key consideration for used car shoppers, as a used vehicle will have been on the road much longer than a new one and would thus be more susceptible to issues. By gambling on a Toyota, you are making a safe bet that your used vehicle will last a long time with few or no major problems.
Upgrading
When you purchase a new car on a budget, your options are limited. You might have to buy the base trim level or a more affordable model than the one you were hoping for. But because of the significantly reduced prices on used Toyota models, you can often afford to purchase a range-topping trim level that you otherwise would not have been able to afford or upgrade to a larger, more luxurious model.
Diverse Lineup
Toyota has such a diverse lineup that it offers something that fits every driver's needs. If you need a powerful truck for a demanding job site, the Toyota Tacoma and Toyota Tundra are reliable pickups (midsize and full-size, respectively) that maintain value for years. If you are looking for a sedan to meet the needs of your daily commutes, consider a used Toyota Corolla or Toyota Camry, two vehicles that have dominated the industry for several decades. Versatile SUVs like the Toyota RAV4 and the Toyota Highlander offer families plenty of space and winning safety features, even in used models stretching back several years.
Discontinued Models
Toyota has sold cars, trucks, and SUVs in the United States for a long time, and along the way, models have come and gone. If you have your heart set on a Toyota model that has been discontinued, you can sometimes find it when shopping used. Popular Toyota models that have been discontinued but are sometimes available at Bert Ogden Auto Outlet include the Toyota Tercel, Toyota Celica, Toyota Supra (the Toyota Supra has been revived, but many aficionados still long for the original version), and Toyota Corona.
---
For a wide selection of pre-owned Toyota models, visit Bert Ogden Auto Outlet or view our inventory online.