Bad Habits For Your Vehicle | Mercedes, TX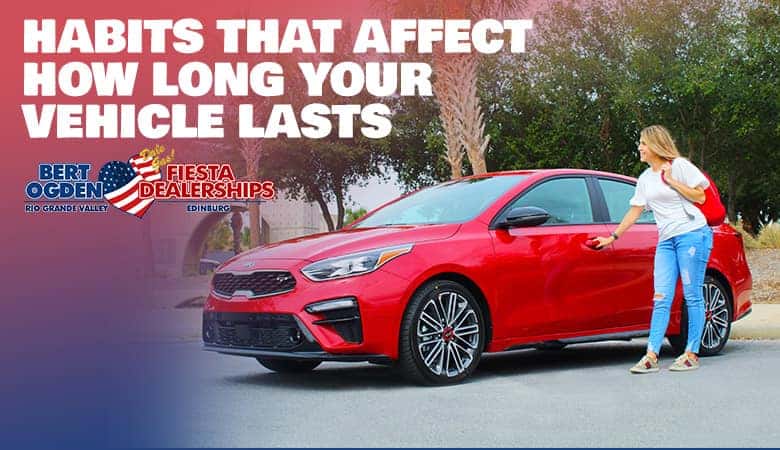 When you buy a used vehicle from Bert Ogden Auto Outlet in Mercedes, Texas, you will save a lot of money over buying new. Since your used vehicle will already have miles on it, though, you should focus on good driving habits to help make the most of your used vehicle. Avoiding bad habits by following the advice below will help your used vehicle provide great performance for years to come:
Stay on top of all routine maintenance
From oil changes and spark plug replacements to tire rotations and fluid top-offs, routine maintenance is integral to the longevity of your vehicle. Stay on top of this maintenance by referencing the milestones in your owner's manual and servicing at each milestone. If your vehicle ever seems to be off or emits a dashboard warning light, don't put it off. Take it in for service right away.
Don't be an aggressive driver
Fast acceleration, speeding, and heavy braking are all signs of an aggressive driver. Not only is this dangerous, but it also puts a lot of unnecessary wear and tear on your vehicle, thus reducing its lifespan.
Protect the exterior
Make time for regular car washes and even waxes to help keep the exterior paint looking fresh. Failure to do so could result in chipped or rusted metal. Further, if you get a small dent in your vehicle, it can cause larger structural damage over time; don't put off getting it fixed.
Don't tow more than you are rated for
If you have a used truck or SUV, get familiar with how much it can actually tow. If you attempt to tow an RV, trailer, or boat that is heavier than your vehicle can handle, you may wind up doing some serious, irreparable damage to the vehicle.
Get a closer look at our high-quality used car inventory at Bert Ogden Auto Outlet in Mercedes, Texas.