How To Prepare For A Road Trip | Mercedes, TX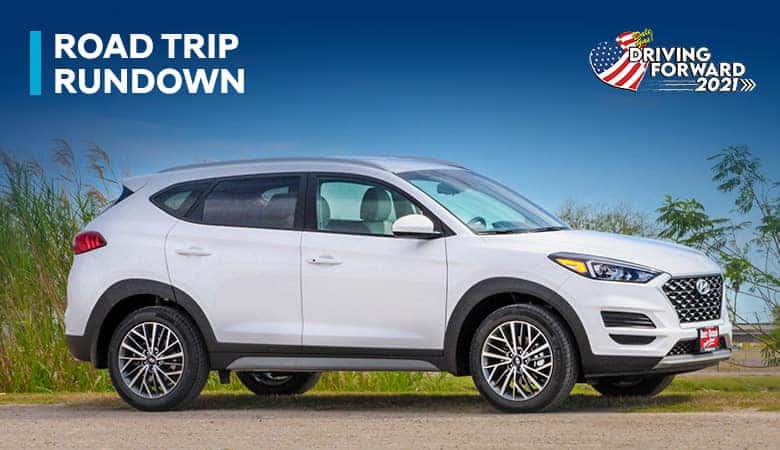 After the last couple of years, we all deserve a break. If you and your family are piling up in the car and heading out from Mercedes, Texas, on a memory-making road trip, be sure to use our guide to ensure a successful adventure:
Start with maintenance
Before you even think about embarking on a cross-country road trip in your own car, schedule an oil change and tire rotation. If you are driving more than 5,000 miles on your trip, you will also need to build in time on your adventure for another oil change and tire rotation.
In addition to routine maintenance, mechanics at the Bert Ogden service centers provide thorough multipoint inspections, meaning they can pinpoint any potential issues to resolve before you and your family hit the road.
Stay light on the wallet
At Bert Ogden Auto Outlet, we are all about high-quality used cars, trucks, and SUVs because it saves our customers money. Another way you can save money, though, is making solid budget decisions for your road trip. Here are a few ways to keep costs low:
Embrace the great outdoors. By focusing on national parks, forests, seashores, and more, you can skip expensive activities like waterparks, museums, and fancy dining. Instead, enjoy nature for free or at a low cost; there's so much to explore! On top of that, if you bring your tent, you can go camping and save significantly on accommodations. Campsites can go for as low as $20 a night.
Pack food. Whether it's just for the days of driving or for the whole trip, having a cooler full of good, healthy food can save you lots of money on fast food and gas station snacks. We'll talk about how to keep it healthy in the next section.
Don't travel during the tourist season. Going to Disney World in the summer or Zion National Park on Labor Day means you will be dealing with major crowds, and you'll also find that fuel prices, hotel rates, and even cocktails are more expensive.
Pack healthy snacks
Are you embracing our food-packing tip? Go a step further by limiting yourself to healthy snacks. You can pack:
Fruits and veggies — apples, bananas, baby carrots, and cherry tomatoes are easy snacks in the car.
Trail mix
Protein bars
Tortilla chips
You can also pack sandwich ingredients: bread, peanut butter, jelly, lunchmeat, and cheese. Be sure to use a cooler for ingredients that need to stay cold. Don't forget condiments! If you can, prechop onions, tomatoes, and lettuce for ease on the go.
We also recommend packing paper plates, paper towels, biodegradable plastic ware, and trash bags. Don't forget water!
Have fun with each other
Your family road trip is all about making memories together. Instead of spending the long car ride with eyes glued to screens, try out some classic road trip games. Some of our favorites include License Plate Bingo, The Alphabet Game, Would You Rather, I Spy, and 20 Questions.
Protect your pets
If traveling with a cat, invest in a cat carrier that is secured properly. For smaller dogs, you can also use a secured travel crate. Larger dogs should instead be contained with a pet harness attached to a seatbelt. Pets should never ride up front but should instead be contained to the back.
Stop frequently for water and potty breaks, and run your AC on high to help ensure they are getting enough cool air. Don't recirculate your air, as it makes it more difficult for cold, fresh air to make it to the back seat.
Don't let your dogs hang their heads out of windows, as this can be dangerous due to flying debris. It is also not safe for dogs to ride in the bed of a pickup truck.
Contact Bert Ogden Auto Outlet in Mercedes, Texas, for more road trip tips or to upgrade your vehicle before your getaway.