Tips for Driving in the Rain | Mercedes, TX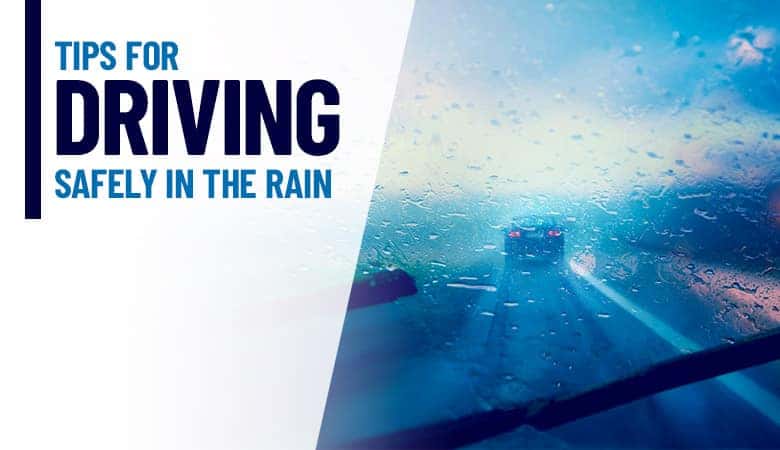 Spring weather has arrived in Mercedes, Texas, which means it is only a matter of time before you are driving in torrential downpours from that open Texas sky. Most of the time, it's unavoidable; we have places to be, and the rain must fall.
You don't need to stress over inclement weather, though. Just follow these tips for driving in the rain:
Take It Slowly
You should always follow the posted speed limit, but in response to rainy conditions, it's especially important to take things slowly. You should also keep cruise control turned off, especially in older vehicles.
Maintain Proper Stopping Distance
When traveling in rain, your vehicle's tires face a higher chance of losing contact with the road. This means it can be more challenging to brake in the appropriate amount of time. Err on the side of safety by increasing the distance between you and the car ahead of you.
Turn On Your Headlights
Anytime your windshield wipers are going, your headlights should be on. This increases your visibility to other drivers.
Only Drive On Good Tires
If your treads are worn, don't delay replacing your tires. If you know that your tires are in need of replacement, do not drive in the rain. Call a rideshare service, hitch a ride with a friend, or even walk; just don't drive in the rain on bald tires.
Respond to Skids Appropriately
If you begin to skid, look and steer in the direction that you want the car to go. Do not slam on the brakes.
Staying Safe During COVID-19
Just as driving in the rain has inherent dangers, so, too, does operating in society during the COVID-19 pandemic. To help prioritize your safety and the safety of our employees, Bert Ogden Auto Outlet has imposed some safety protocols that you will notice when shopping onsite, including mask wearing, social distancing, and regular sanitation of all common areas, including cars before and after test drives.
---
If you are ready to upgrade your ride, check out the inventory of high quality used vehicles at Bert Ogden Auto Outlet in Mercedes, Texas.