What to Include in Your Emergency Car Kit | Mercedes, TX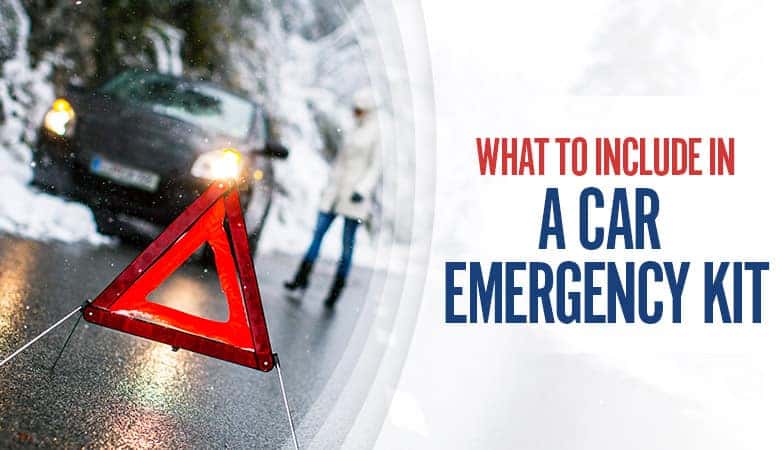 No matter your skill level as a driver, no matter the time of year, and no matter how far from home you travel, accidents can happen. In the event that your vehicle leaves you stranded for a significant amount of time, it is wise to pack an emergency car kit that will help keep you safe until you can get assistance.
Here is what the Bert Ogden Auto Outlet of Mercedes, Texas, team recommends including in your emergency car kit:
For The Elements
In case you are stranded somewhere cold, hot, wet, or buggy, pack:
• Gloves, hats, and scarves
• Coats
• Blankets
• Insect repellant
• Sunscreen
• Rain ponchos
For Sustenance and Hydration
Depending on how long you are stranded, you may need food and drink, so pack:
• Protein-based snacks that won't spoil, like protein bars and trail mix
• Bottled water
For Communication
To contact help and stay abreast of what's going on, pack:
• Extra cell phone chargers and a charged power bank
• A battery-powered radio
For Solving Problems
Depending on what emergency you find yourself in, you may need:
• A flashlight
• Flares
• A collapsible shovel
• An ice scraper
• Jumper cables
• A basic tool kit and/or a multipurpose tool
• A spare tire and the tools for installing it (wheel wrench and jack)
• Duct tape
• Fire extinguisher
• First-aid kit
For Health
Don't forget:
• Any important medications
• Hand sanitizer
• Specific baby or pet items you might need
A Note on COVID-19
Car emergencies aren't the only crisis to tackle. In response to the global pandemic, Bert Ogden Auto Outlet offers a virtual experience, from test-driving to taking delivery of your used car, truck, or SUV. If you would prefer a traditional in-person experience, please wear a mask and stay socially distant. We do our part with regular sanitation of all common areas, as well as every vehicle before and after test drives.
---
Discover the extensive inventory of high quality used vehicles at Bert Ogden Auto Outlet in Mercedes, Texas.